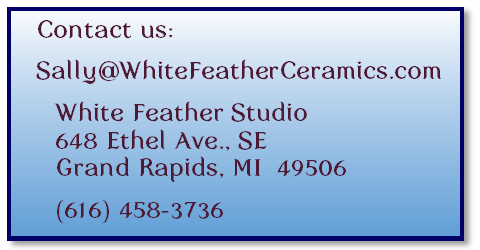 Current News & Events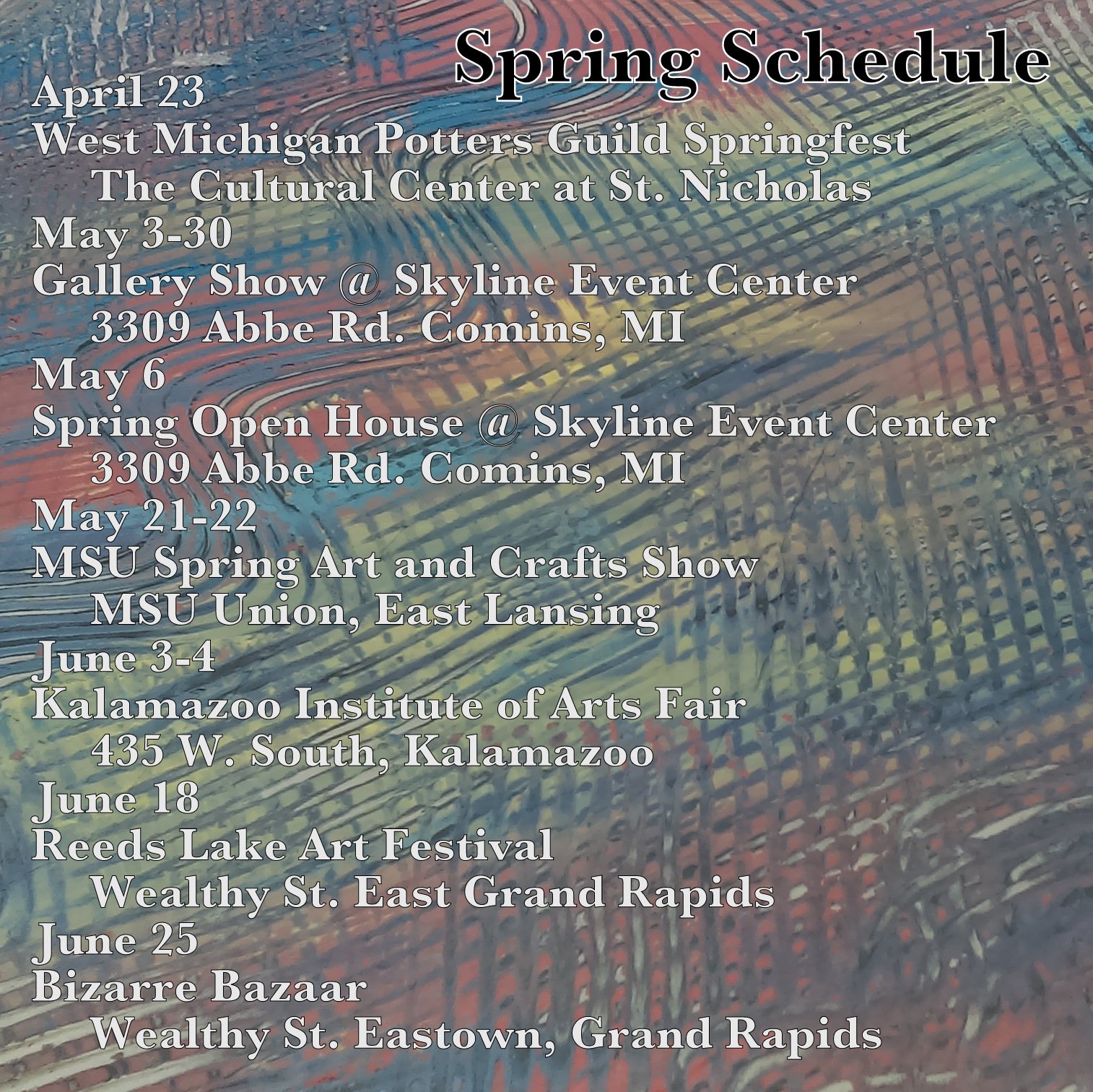 Located in Eastown, Grand Rapids, Michigan. White Feather Studio produces fine ceramic art, functional and beautiful, thematic, but each piece with its own original character. WFS products can be purchased at selected shows, at openhouse events at the studio, or ordered directly from the studio.
Contact White Feather Studio for special designs, one-of-a-kind pieces, and custom orders. We offer unique, personalized design services perfect for special family, community, or business events.
Follow us on Facebook, Instagram, Tumbler, and other social media for latest information about new products, showings, festivals, and sales.
.
---
For latest works, shows, events, and other news, follow White Feather Studio on Facebook, Pinterest, Tumblr, or Instagram.